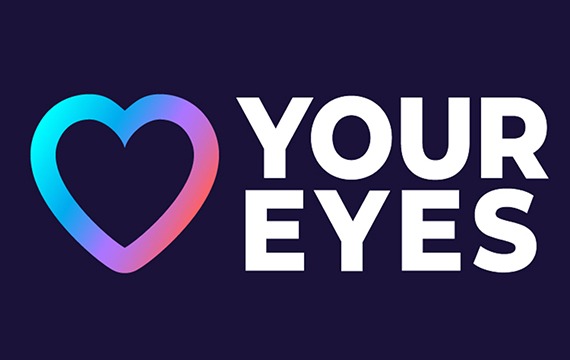 On Thursday 12 October, World Sight Day will be bringing awareness for the global issue of eye health.
Rex from the East Sepik Province in Papua New Guinea became totally blind in 2020. It started in 2018 when his sight faded from his left eye. Over the course of a year, he began losing sight in his right eye, and before he knew it, he was completely blind.
Rex felt like he was living in a nightmare – he did not know what to do. He didn't know what was happening around him and even though he had his hearing, without his sight he could not make sense of the world around him. 
"I prayed that I would somehow and in some way have my sight restored. Fortunately, we were able to go to cbm's partner in Maprik where they advised us that a surgical outreach clinic would soon take place and we should keep our ears to the radio for the date. When we heard that the doctors were here, we came and I was treated," Rex said.
Laying on the bed in the operating theatre, the sturdy hands of the cbm-funded surgeon carefully and skillfully removed the cloudy lens from Rex's eye and inserted the artificial lens.
The next day the bandages were removed from his eyes and, for the first time in nearly two years, Rex was able to see the faces of his loved ones and the beautiful trees that surrounded him.
His wife, who had been his aide and support recounted her struggles and shed tears.
"I want to thank God. I also want to thank the doctors and all the people who worked hard around the clock to restore my husband's eyesight and that of everyone. God bless you all."
Most people in Papua New Guinea do not know why their vision has become cloudy or disappeared and very few know where to go for corrective surgery.
An article about this three-week surgical eye clinic was shared in a national newspaper to raise awareness for more people, like Rex, who are needlessly blind.
Just a 12-minute operation will restore hope and dignity, and reduce the economic burden on families. Along with Rex, almost 500 people had their sight restored during the clinic, extended by a week to meet demand.
cbm-funded doctors and nurses worked tirelessly, sometimes operating until 2am, to make sure no one was turned away.
Every patient was very grateful for the clinic, made possible because of generous people like you and funding from the New Zealand Government Aid Programme. Learn how your gift can be multiplied x5…