Become a Church Ambassador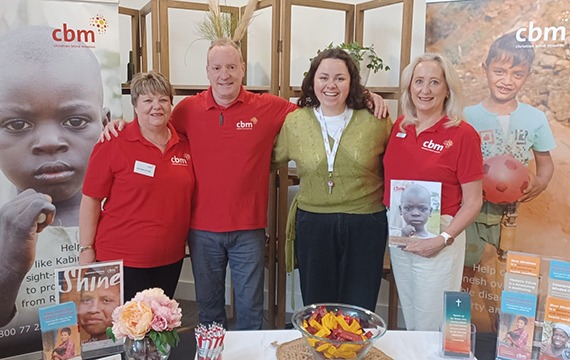 We would love you to inspire your church family and let them know about cbm's life-transforming ministry.
Here is some information to help you present cbm to your church. If you have:
3 minutes a month – Put a few copies of cbm's Bible bookmarks, brochures, and Prayer Diaries out at church for people to take home.
5 minutes a month – Ask if you can incorporate cbm prayers into your service once a month. You can use cbm's Prayer Diary for inspiration, or reach out to our team at cbm for specific current needs.
10 minutes a month – Ask your church or group leader if you could take up a collection or offering for cbm. You could show one of the video clips listed below to give an overview of cbm's ministry. To help people respond to the collection, you can also hand out our lovely prayer bookmark with the donation envelopes.
15 minutes a month – Perhaps cbm could be your church's "Charity Partner", or maybe it could choose to support cbm for a certain period, such as during Advent in the lead up to Christmas (see below for more details). cbm has developed a beautiful 4-week Advent resource to help support church services in the four weeks leading up to Christmas. You may like to speak to your church leadership about joining cbm in celebrating Advent this year.
1 hour a month – Give a short talk on cbm at your service, or to your missions group, using the free resources we can provide. You could do this any time of the year, or use 'World Sight Day' in October as a focus.
2 hours a month – Organise or co-ordinate a fundraising activity. Let us know your plans in advance so we can support you with all you may need.
Raising money and renewing hope.
A great practical thing you can do as a Church Ambassador, to help transform the lives of people with disabilities, is to encourage and support fundraising initiatives. This can be as simple as a sponsored silence or as exciting as an all-day event to help raise funds – it is really up to you.
Every dollar you raise will help to transform the lives of children and adults with disabilities in the world's poorest places. For some programmes we can add a financial match to the funds raised – boosting the impact even further and helping more people.
If you are thinking of raising money for cbm, through a church collection or a fundraising event such as a cake sale or coffee morning, we are here to help you.
If your church is considering fundraising or pledging more than $1,000 in a year, we could bring your church closer to the people you are helping by providing a speaker, or arranging a "live online link up" with one of our overseas field workers.
To learn more about becoming a Church Ambassador, please email enquiries@cbmnz.org.nz or call 0800 77 22 64 to talk to the team.
Resource Videos:
Child Sponsorship – Meet Fatuma
3-year-old Fatuma from Uganda urgently needed sight-saving cataracts surgery.
Thanks to generous monthly gifts from cbm Child Sponsors, Fatuma was found, and received professional cataract surgery to restore her sight. Her grandmother could never have afforded this, but the generosity of people like you made it possible. She will now be able to make friends with other children and go to school. She will have a brighter future.
Watch this moving testimony of the enormous impact you can have, when you help a child like Fatuma.
River Blindness – Meet Mairige
In Nigeria, River Blindness left Mairige completely dependent on her great-niece, Wajir, who is a beautiful 10-year-old girl with the sweetest heart.
When Mairige lost her sight, she lost her livelihood – and her husband, who told her to leave because she could not work. Her family took her in. They live in deepest poverty, with no running water or power. They cannot afford school books or fees, so Wajir spends her days leading Mairige around with a stick.
Watch as Waijir lovingly cares for her Grandy Mairige.
Cataracts – Meet Dam
Blinded by cataracts in the Highlands of Papua New Guinea, 60+-year-old Dam prayed to have her sight restored.
Thanks to generous people like you, she was found by cbm-funded field workers, who helped her along her arduous journey to reach the Eye Hospital in Goroka, to receive sight-saving cataract surgery.
Witness Dam's joy and emotions once her bandages are removed, and she can once again see!
Child Sponsorship – Meet Dinesh
On the towering hillsides of Nepal, Dinesh was born with one leg completely missing. No thigh or stump for attaching a prosthetic leg.
7-year-old Dinesh's future was as dark as his doorway, where he sat grieving his mother's death, while watching other children playing games and going to school.
Then everything changed. Thanks to generous monthly gifts from cbm Child Sponsors, Dinesh was found, and almost a full year of painstaking treatment began – now condensed for you into less than five minutes of film.
Obstetric Fistula – Meet Victoria
Nigeria is challenged with some of the world's worst health conditions for mothers and newborns.
For lack of maternal healthcare, more than 13,000 women a year find themselves uncontrollably leaking bodily waste, and living with the life-long smell, shame and isolation of obstetric fistula.
Victoria from the cbm-funded Survive Fistula Health Foundation (SFHF) tells how they are working together to end Obstetric Fistula, by providing life-restoring obstetric fistula surgery, hospital care and medicine for mothers to heal and regain their respect and standing. 
Cataracts – Meet Paul
Paul, from Zimbabwe, was such a hardworking and devoted man, but cataracts cast a blinding mist over his life.
He was reduced to depending on his wife for everything, and he felt he would never look upon the faces of his beloved family again.
Thanks to generous people like you, Paul found out about the cbm-funded eye unit where he received sight-saving cataract surgery, giving him back his independence.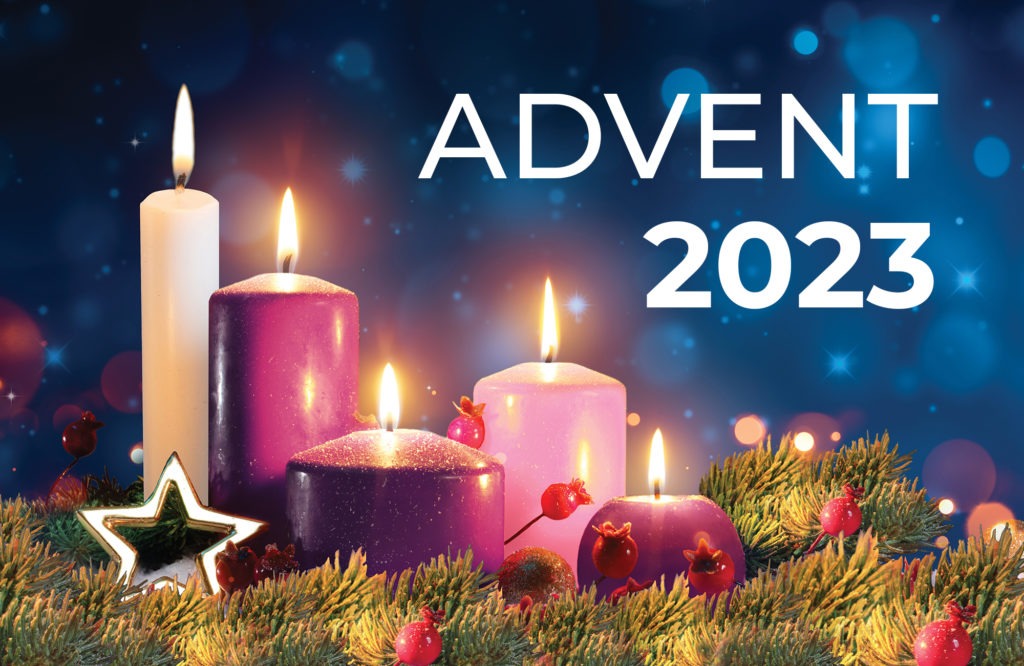 Join us online for Advent 2023 to celebrate the true meaning of Christmas. Invite your family, friends and neighbours and spread the good news!

"A Saviour has been born to you; He is Christ the Lord." – Luke 2:11
You are invited to join our cbm family, our team, and other believers around Aotearoa, in celebrating Advent 2023!
You will receive a free online four week Advent series where each week you will have access to: suggested scripture for prayers and reflection during the week; impact stories and videos about cbm's mission to bring Hope, Peace, Joy and Love to people living with disabilities in the world's poorest places; Advent colouring in and a 'how to' guide to make your own Advent wreath; opportunities to give meaningful gifts this Christmas, and more…
Click here to join in the four week Advent series.
Advent Church Partnership
In the four weeks leading up to Christmas, a number of Churches use cbm's Advent resources.
For each of the four weeks, cbm will provide a weekly sermon outline focussing on the themes of Hope, Peace, Joy, and Love. Included will be scriptures, suggested sermon notes, prayers, cbm transformational stories (with cbm short videos), each connected to the week's Advent theme.
To learn more about your Church participating in Advent, please email enquiries@cbmnz.org.nz or call 0800 77 22 64 to talk to the team.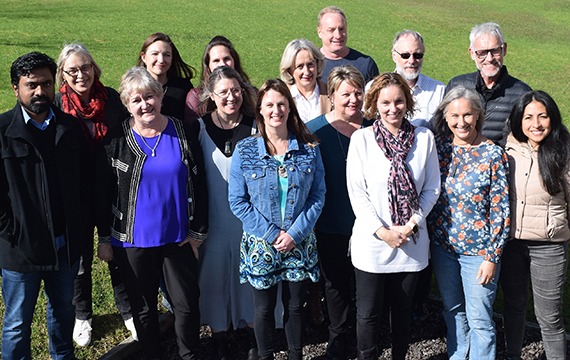 Our team would love to hear from you