Fundraise to help transform the lives of people living in poverty with a disability.
Thank you, we're delighted that you'd like to help raise funds for vulnerable people living in the world's poorest places. There are hundreds of ways to raise funds, the important thing is to choose a method that feels right for you.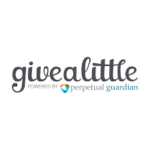 Whether you run a marathon, host a bake sale, organise a school mufti day or ask for donations on your birthday – there are lots of creative ways you can help support people living with the double disadvantage of poverty and disability.
You can create your fundraising page now through cbm's Givealittle page or get in touch if you'd like to discuss what you've got planned. We'd love to hear from you, and offer helpful advice to support your fundraising event.
Ready to start fundraising?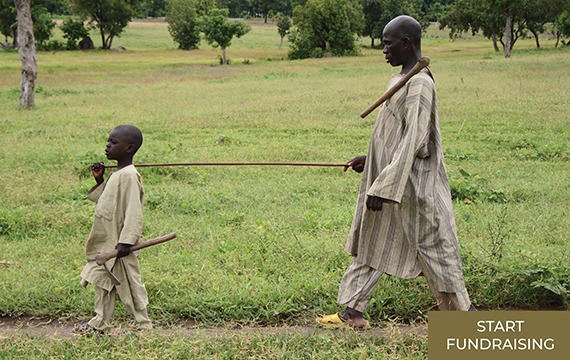 You can be as creative as you like when coming up with a challenge. For some it might be a 10km run, a 5km walk, or a 500-burpee challenge! The ideas are endless.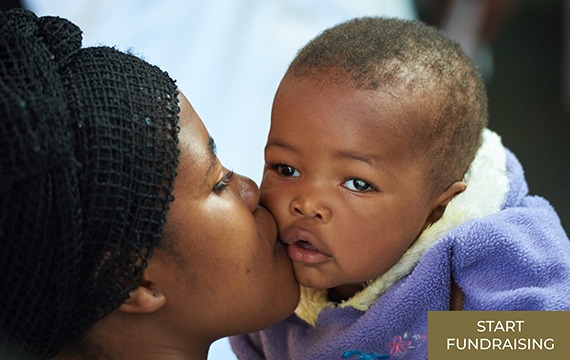 With family being close to all our hearts, receiving gifts in lieu or asking for donations at your next birthday or anniversary will truly make a difference.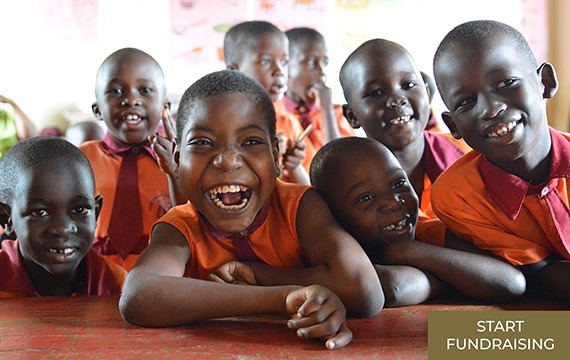 You might be running an event in the community, a gala dinner, or a school disco. Let us know how we can support you.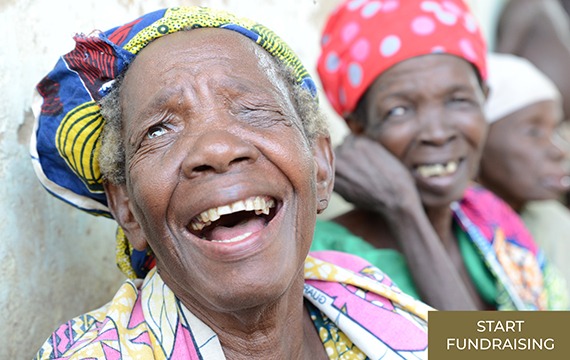 Honour the life of a beloved friend or family member who has passed away, by raising funds in memory, or in lieu of flowers.
By partnering with cbm you are helping to raise awareness and vital funds for people living with the double disadvantage of poverty and disability. 
Other ways to help:
Presentations to community groups, churches, businesses, schools – contact cbm to organise a presentation either by a cbm representative in person or online. Phone 0800 77 22 64 or email to enquiries@cbmnz.org.nz to get in contact.
Conferences – a cbm NZ representative is available to attend conferences that enhance specialist health services, medical care and skills for work in countries where services and community care for disabilities are unavailable or unaffordable.
Do you have time and energy that you'd like to use to help people? Are you keen to upskill, make new friends and have fun? You can play a vital role in our life-changing ministry as a cbm volunteer.
We welcome people of all abilities, skills and time-availability to become part of our team helping us to improve our services, reduce costs and ultimately assist more people in need. 
What can you do?
We have different types of roles available in our Albany office – depending on what you are interested in and what your skills are. Can you help with:
Updating supporter contact details
Working on a database (computer literacy required)
Calling new supporters to thank them for giving or to invite them for meetings
Helping out at cbm supporter meetings
Small repairs and maintenance
Cleaning
Other locations
We would also like to hear from you if you live in other areas of New Zealand, to be a point of contact for us with local knowledge about suitable venues which will assist us in organising our supporter meetings in your area.
We welcome assistance with distributing brochures and information about our work in local churches, community groups or places where you are an affiliate.
How can you become a volunteer?
It's very simple. Click here to download the cbm Volunteer Registration Form. When completed please email it to us at enquiries@cbmnz.org.nz including a clear copy of your passport or drivers licence, OR post it, including a clear copy of your passport or drivers licence to the following address: cbm New Zealand, PO Box 303477, North Harbour 0751. After we have received your application, we will contact you as soon as possible.
For further information or to discuss our volunteer opportunities please contact our Supporter Relations Representative on 0800 77 22 64 or (within Auckland) 09 414 9405. Email: enquiries@cbmnz.org.nz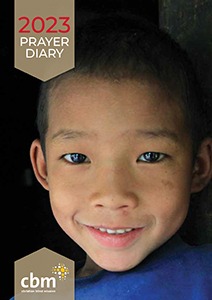 Pray With Us
Pray with us daily with cbm's 2023 Prayer Diary to help support people with disabilities and the cbm staff and workers who serve them.
We believe in the power of prayer to transform the lives of people with disabilities in the world's poorest places. Each day hundreds of people share a moment of prayer with us through following our Prayer Diary. Your faithful support is a vital encouragement to the cbm team and the support of our mission.
Download your cbm Prayer Diary 2023 here: cbm Prayer Diary 2023
If you would like us to send you a printed copy of our cbm Prayer Diary 2023, simply contact us on enquiries@cbmnz.org.nz or 0800 77 22 64 or 09 414 9405.
Prayer Requests
Your prayers are an important support to cbm's mission. We are also ready to pray for you when you need it most. Please contact us on enquiries@cbmnz.org.nz or 0800 77 22 64 or 09 414 9405 to let us know your prayer request.
Careers
Programmes Financial Officer

Full time, 40 hours per week, permanent.
The Role
cbm New Zealand has a growing international programmes portfolio across the globe. The Programmes Financial Officer role exists to support the effective funding and delivery, financial management and reporting of cbm New Zealand's international portfolio of programmes.
The Programmes Officer is responsible for, or involved in, four key activities:
International Programmes. Assisting with programmes cycle; undertaking monitoring functions and providing implementation support to international programmes (development and humanitarian).
Financial Management. Supporting budget development, forecasting, reporting and analysing income and expenditure of international programmes. Managing CBM Global's online financial/relationship management software, and accounting software (MYOB).
Relationship. Proactive management of relationships with Country Offices and cbm partners to develop data analysis and consolidated financial reporting for cbm's PNG Country Office and cbm NZ reporting requirements.
Communication to Supporters. Supporting flow of information from programmes to donor engagement team, and collating data for reporting the annual impact of CBM programmes.

Key Responsibilities
International Programmes
Assisting in the development of NZ government funding proposals, particularly on budget development.
Monitoring and supporting implementation of cbm NZ funded programmes.
Maintaining close communication with cbm Country Offices, partners, key stakeholders and added value
Ensure department procedures are maintained with quality of operations.
Providing input into the review of and updates to international programmes department policies, processes and templates.

Financial Management
Preparing financial and non-financial reports for cbm NZ funded programmes (including complex financial reporting for New Zealand Aid Programme).
Day-to-day management of cbm NZ's financial acquittal of international programmes, including analyzing expenditure against budget lines, handling international partner requests for funds, and reporting on expenditure against programme budgets (including via integration with CBM Global's online project management and budgeting software).
Critically analyse partners' financial reports for compliance against approved budgets, and support tracking and monitoring of partner's rate of programmes implementation.
Assist partners to strengthen internal control systems and processes to ensure that financial resources are in compliance with cbm financial policies, standards and procedures, and provide training/coaching as needed.

Relationship Management
Assisting the International Programmes Director in relationship management of key partners (government stakeholders, Country Offices and local partner organisation relationships) particularly with data inputs.
Monitoring partners and supporting them towards meeting CID Code of Conduct obligations and due diligences with focus on financial and data management.
Upskilling partners on specific areas of development.
Custodian of reports, information and files related to all cbm NZ funded international
Secretariat support to cbm's governance structure as

Communication to Supporters
Project formulation and reporting for non-government funded
Management of information, stories, databases and consent forms.
Supporting data collection and data processes to develop cbm NZ's annual impact reports.
Providing input for supporters reporting.

Other
Other related tasks as required from time to

Additional expectations
Domestic and international travel required.
Flexibility in working outside regular working hours due to time-zone
Flexibility and availability to meet tight deadlines for humanitarian proposals.
At times working outside of regular hours may be necessary e.g. in-field work visits or to meet funding deadlines).
Represent cbm NZ at Council for International Development, MFAT and in meetings with other key stakeholders as required.
Willingness to work in cross-department collaboration settings.

Key competencies required
Qualifications / Knowledge / Skills & Experience
A relevant tertiary qualification in development studies, and/or financial qualification.
Understanding of the not-for-profit sector and ideally experience working in the sector.
Proficient in Microsoft Excel – design, database functions, and data classification and management.
Experience in ICT data management and accounting systems (MYOB) an advantage.
Understanding of accounting, budgeting & financial management.
Capacity to assist in acquiring and managing grants and contracts.
Sound investigative and analytical skills with attention to detail.
Understanding the international programmes project cycle, including monitoring.
Excellent oral and written communication skills, including the preparation of submissions, presentations, correspondence, reports for a variety of audiences.
Proven coordination and organisational skills with the ability to prioritise tasks and follow through to completion.
Ability to develop high quality relationships with internal and external stakeholders, particularly government officials and senior executives.
Proven coordination and organisational skills with the ability to prioritise tasks and follow through to completion.
Excellent command of the English language. Additional languages are an advantage.

Attitudes
Commitment to cbm's Vision, Mission and Values.
Commitment to international development and disability.
Positive and open-minded.
Ability to work within a Christian framework and be sensitive to its various expressions across cultures and denominations.
Strong work ethic, consistent and reliable.
Self-motivated and independent work style.
Quick learner.
Appropriate representation of cbm to the public.
Willing to learn about international development and disability inclusion.

Behaviors
High standards of professional and personal integrity.
Strong work ethic, consistent and reliable.
Self-motivated and independent work style.
Express and substantiate opinions in a way that is respectful of others.
Appropriate representation of cbm to the public.
Ability to be flexible and work under pressure to meet deadlines.
Ability to work in a small team setting for a variety of audiences.
To Apply
Applicants for this position should have NZ residency or a valid NZ work visa and currently be residing in New Zealand.
If you are suitably qualified and have a passion and desire to serve those living with disability in poorer communities overseas, please apply submit your CV with a cover letter addressed to Linabel Hadlee (International Programmes Director): lhadlee@cbmnz.org.nz.
Please outline your experience against the above listed responsibilities, relevant knowledge and skills, and let us know why you would love to work for cbm.
(People with disabilities are encouraged to apply. If you cannot access email, you are welcome to call on 022 6750942. Alternatively, please feel free to attach a short video (including in NZSL) instead of the cover letter. Further alternative formats for making an application, can be requested).
Applications close on the 21 June 2023.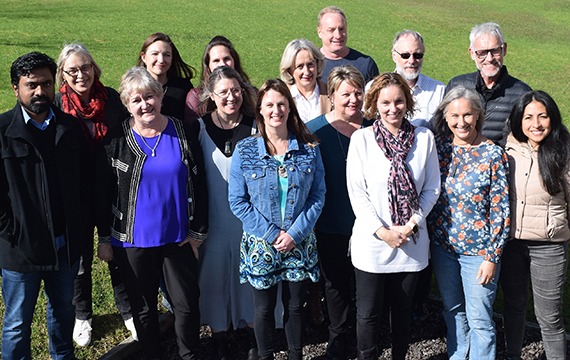 Our team would love to hear from you