Description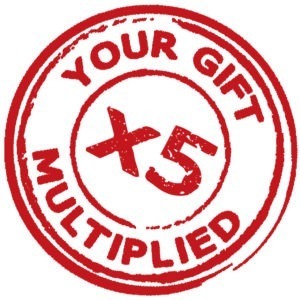 Turn blindness into sight in the remote Highlands of Papua New Guinea…
Imagine being blind and isolated, unable to be with your loved ones, and having to fend for yourself during the COVID-19 pandemic. Eyesight is something we often take for granted. Yet there are many people in the remote Highlands of Papua New Guinea (PNG) who are needlessly blind.
PNG has the greatest prevalence of blindness in the Pacific and one of the highest rates worldwide. Although the main causes of visual impairment and blindness are preventable, children and adults who are blind or have difficulty seeing, can rarely access the support they need. The extreme lack of access to eye health services is unnecessary. It increases the economic burden on families, and perpetuates a cycle of poverty and disability among people with visual impairment.
With a COVID-19 lockdown in PNG, many people with disabilities cannot access the services they need and others risk having their life-changing surgeries delayed or cancelled. But there is good news. Because most of cbm New Zealand's projects are medical, they are essential services and can go ahead, helping with the prevention of the spread of COVID-19 and to offer care and treatment.
Having access to vital sight-saving surgery is an incredible blessing. Many people in PNG have never seen a doctor before. Approximately 86% of the population live in rural areas, however, most health services and specialists' practices are located in larger towns. This results in many people being deeply affected by avoidable blindness. In fact, 1-in-15 men and 1-in-10 women in the remote Highlands struggle with blindness.
Blindness is often met with suspicion, as those who are blind are usually stigmatised and become victims of human rights abuse. Isolation is commonplace. But thankfully, with the support of generous people like you there is hope…
THE NEED
A recent study found that 5.6% of the population in Papua New Guinea aged 50 years and over experience visual impairment from un-operated cataract or blurred vision. Equipment and infrastructure for eye health services are limited and many people remain untreated or receive treatment late. Very few health personnel in Papua New Guinea are qualified to provide assessment and treatment of eye conditions. There are only 14 national ophthalmologists practicing in Papua New Guinea, far below the 80 required to attain the recommended ratio for the population of almost 9 million people. Around 40% of the population are aged 0-15 years, however there are no national ophthalmologists with paediatric specialisation to meet their needs. In general there is a lack of awareness that intervention to address visual impairment is possible. Because of these barriers, children and adults who are blind or have visual impairment can experience social challenges that put them at risk of abuse and neglect.
WHAT YOUR GENEROUS SUPPORT CAN HELP FUND
Give the miracle of sight by helping to fund sight-saving surgeries in rural communities.
Restore sight by helping to fund spectacles and low vision devices.
Help fund eye-care clinics in marginalised communities.
Help fund the training of local ophthalmologists.
Prevent avoidable blindness with eye care screening and awareness-raising in remote communities.
Support representative organisations of persons with visual impairment to promote their rights and social inclusion.
And right now the New Zealand Government through its Aid Programme has pledged to multiple any gift you give to Papua New Guinea x5!