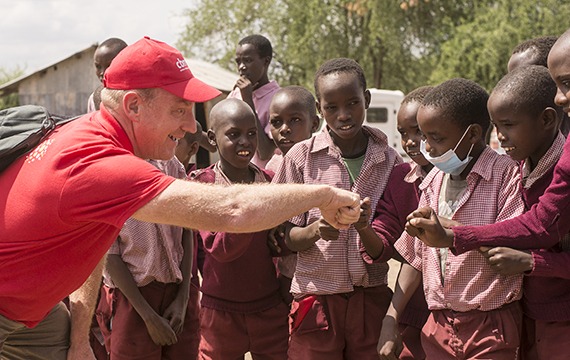 Our CEO Murray Sheard, along with Director of Programmes Linabel Hadlee and Board Member Ray Coster, have recently returned from Kenya following a week of learning, discussions, sharing and planning with our CBM Global colleagues and partners from around the world.
They were incredibly moved by a 13-hour field visit to a Maasai community in the remote region of Kajiado West. Together with a vibrant local CBM partner, they held key meetings and visited a school and an eye-screening session, as part of an inclusive eye health project.
Kajiado West is a semi-arid area affected by climate change, with very limited food available, yet the children's energy was contagious, and the resilience of the women was inspiring.
This amazing project, supported by people like you, aims to reduce avoidable visual impairment and blindness through enhancing access to inclusive people-centred eye care.