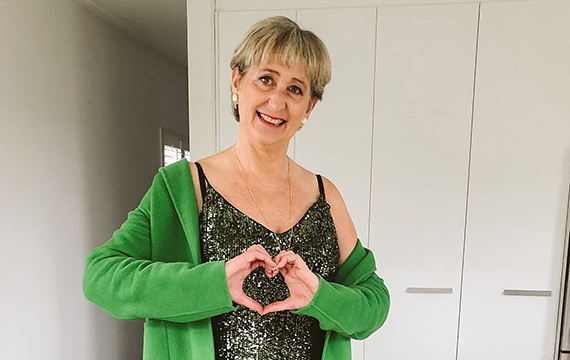 'Glam Up & Give' is a global social media movement launched on Friday 8 May and since then a number of counties including the UK, Australia, New Zealand have joined with the USA, India, Asia and Europe set to follow.
So, cbm NZ has joined with 10 well-known charities in New Zealand who are each working hard to support vulnerable people in lockdown. The charities taking part are The Loft, Barnardos New Zealand, cbm New Zealand, Child Fund New Zealand, Leukaemia & Blood Cancer New Zealand, Mental Health Foundation of New Zealand, Music Helps, Shine New Zealand, The Aunties and The Salvation Army New Zealand Trust Te Ope Whakaora. We'll all share equally in the money we raise.
Collectively we have the potential to be part of something global and genuinely ground-breaking. What's more, we can bring the nation together with a much-needed dose of GLAM!