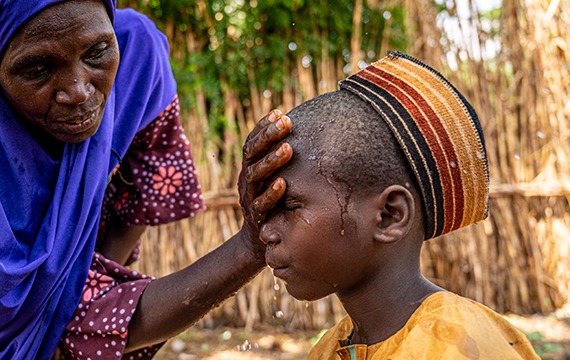 Thanks to generous cbm supporters for faithfully supporting Neglected Tropical Disease's (NTD's) like Trachoma in Nigeria.
The support from kind and caring cbm supporters has been amazing. Over 100,000 people have benefitted from cbm's Trachoma programme, receiving vital life-changing surgery, antibiotics, clean water and improved hygiene practices.
A major factor to the success of this programme has been providing clean and accessible water, by refurbishing 30 community boreholes. These boreholes were vital to the community, but had ceased to function for various reasons.
Now these boreholes are once again providing communities with a centrally located source of clean water. The addition of wheelchair ramps makes the task of gathering water safer and more accessible to people with disabilities.
Thanks to people like you, clean water will drastically reduce the likelihood of blindness through Trachoma and River Blindness.