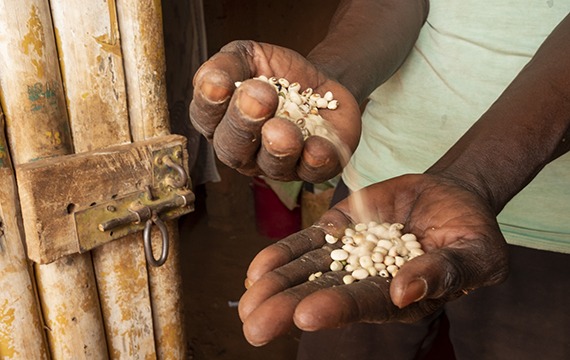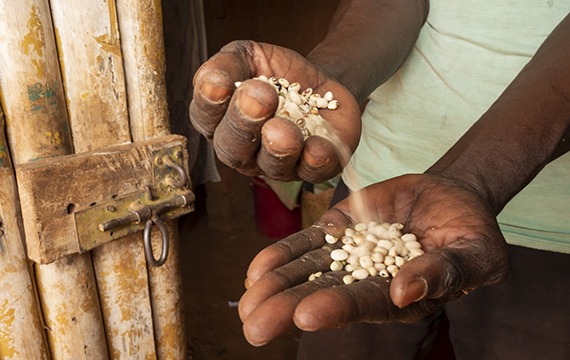 Because of people like you, children and adults on the brink of starvation, due to ongoing droughts in Kenya, are receiving the help they need. Ensuring people with disabilities are no longer being left behind.
They are receiving access to food and water supplies, medicine and other medical supplies, and to essential mobility aids like crutches or wheelchairs for people who were unable to reach food and water queues.
Like Maxmillar's mother:
"I am very grateful to cbm for remembering people with disabilities in Kapua. They are the first organisation to put into consideration the disabled. I care for my mother who can barely walk, so I am thankful for the promise of assistive devices and medical check-ups to people with disabilities. It will be a joyful day seeing my mom move on her own after receiving the assistive device." – Maxmillar
Thank you for your kind and caring heart.
Crisis Update
Unfortunately, this current drought, since 2020, has been described as the most severe, with widespread loss of livelihoods, and the displacement of large amounts of people.
More than 4.2 million people, representing 24% of the ASAL (Arid and Semi-Arid Lands) region, are facing high levels of acute malnutrition.
Due to the prolonged drought, farmers still have been unable to produce any substantive crops for five consecutive seasons and communities have lost their livestock. Sadly, more than 2.4 million livestock, which families rely upon for nourishment and livelihood, have died in Kenya.
Acute malnutrition continues to be seen across the counties with around 1 million cases of children, aged between 6 months and 5 years old, acutely malnourished, and over 100,000 cases of pregnant or lactating women acutely malnourished and in need of treatment.
But because of people like you there is hope…
cbm-funded partners continue to support people with disabilities in this ongoing food crisis, and if you feel led, please prayerfully consider sending a gift to help more children and adults with disabilities threatened by starvation.