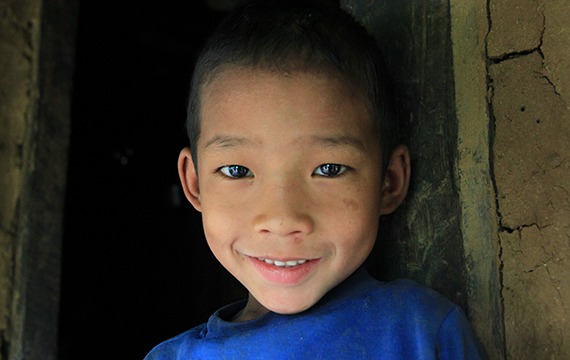 Because of you… in 2022 the CBM NZ family, with CBM Global, have helped break the cycle of poverty and disability by:
:: REACHING2,561,145 people to prevent disabilities
:: SUPPORTING 47,345 people with medical and rehabilitation services
:: EMPOWERING 5,710 people through development programmes
:: ASSISTING 53,674 people and their families in emergency situations
YOUR GENEROUS SUPPORT HAS FUNDED 18 projects in 16 countries working with 15 local partners
Thank you for your ongoing generosity to help children and adults with disabilities living in the world's poorest places. Your kindness and generosity is greatly appreciated.
As a valued member of our cbm family, we are pleased to provide your online copy of the cbm 2022 Impact Report, showing you the impact of giving in 2022.
Because of your kind and caring heart, you have helped transform lives, and restore hope and dignity, to adults and children like Ramsaran, aged 5 from Nepal, who is learning to walk again after bilateral clubfoot surgery and rehabilitation at the cbm-partnered Hospital and Rehabilitation Centre for Disabled Children. And Mary from Nigeria who was healed from obstetric fistula, and Huki from Papua New Guinea who gladly received the miracle of sight. Now they all have much brighter futures.
We hope you enjoy reading the many stories of God at work through your generosity. As always it is deeply moving and uplifting to see the impact of your giving alongside that of other cbm supporters.
Your impact is bringing hope and joy into the lives of the world's most disadvantaged people.
Thank you so very much for your kind, generous heart. You are helping to make the world a better place. May God bless you and your loved ones.