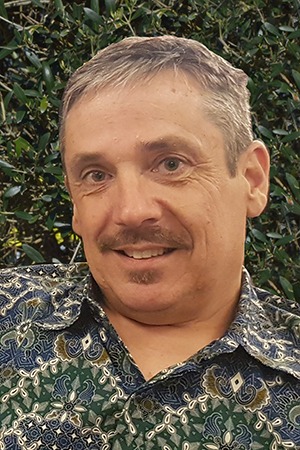 Board Member
Evan joined the Board in 2022. He has worked across the disability sector in various roles over 30 years, including being CEO of an intentional Christian community supporting people with an intellectual disability. Evan holds a degree in Applied Theology from Carey Baptist College, Auckland.
Evan has first-hand experience of mission, and development alongside disabled people in the Philippines, South East Asia, and the Pacific region. These experiences of being with people living with the double disadvantage of poverty and disability, grew a desire to serve and support disabled people across the world.
A long-time supporter of CBM and its vision of "an inclusive world in which all people with disabilities enjoy their rights and achieve their full potential". As a disabled person Evan fully identifies with this and is passionate about seeing this vision a reality in Aotearoa, and across the world.
Evan lives in the Waimakiriri region with his wife May. He enjoys keeping active, participates in wheelchair basketball, enjoys the outdoors, and travel.