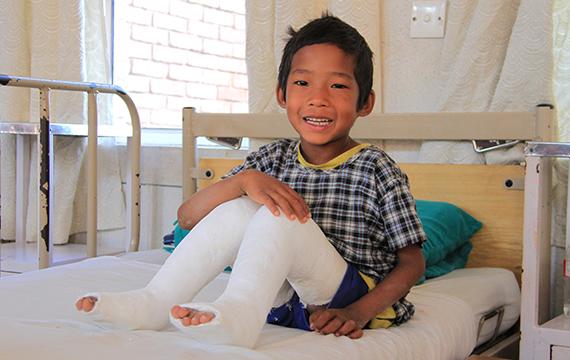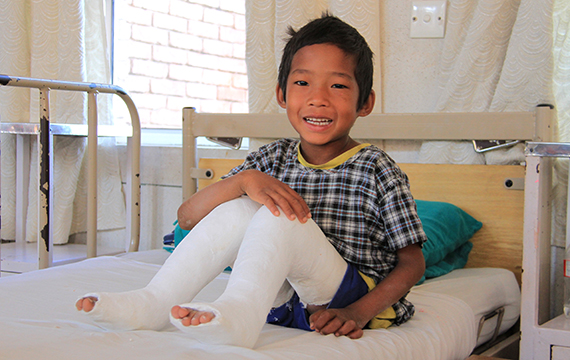 Every three minutes, a child is born with clubfoot, resulting in approximately 180,000 babies affected each year globally. Untreated clubfoot is one of the primary causes of disability.
However, there is hope. While clubfoot cannot be prevented, it can be effectively treated using the low-cost and minimally invasive Ponseti method.
Recognizing the significance of early treatment for children with clubfoot, cbm is dedicated to funding such interventions. By undergoing these treatments, children not only have the opportunity to straighten their deformed legs but also pave the way for a brighter future.
Last month, World Clubfoot Day was observed to raise awareness about clubfoot and its treatment and to celebrate the ground breaking Ponseti method. Widely regarded as the gold standard treatment, the Ponseti method involves a series of procedures, including serial casting, bracing, and a minor surgical technique called tenotomy. When initiated within a few weeks of birth and followed diligently until the child reaches 4-5 years old, the Ponseti method successfully resolves idiopathic clubfoot in over 95% of cases. Learn more…