Description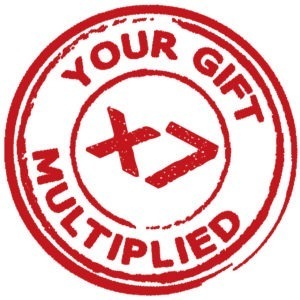 Save children and adults from unbearable pain and life-long blindness. The impact of your gift will be multiplied x7.
Your donation will be multiplied seven times thanks to Merck and Mectizan tablets provided free and distributed by cbm field team partners.
Neglected Tropical Diseases (NTDs) cause excruciating pain and chronic disability to more than one billion people infected in the poorest communities of the world. Approximately 90% of these diseases can be treated with medicines administered once or twice a year.
This programme aims to contribute towards the control and elimination of five debilitating NTDs – River Blindness, Trachoma, Elephantiasis, Schistosomiasis and Soil Transmitted Helminths. The goal of this project is to follow World Health Organisation approaches to contribute to the elimination of NTDs in Nigeria.
THE NEED
Africa has the highest burden of Neglected Tropical Diseases (NTDs) in the world. Nigeria has the largest population in Africa and is facing disproportionately large risks for contracting and transmitting these debilitating diseases. Several NTDs affect vision and can lead to permanent visual loss.
An estimated 31 million people in Nigeria are at risk of blindness and a variety of debilitating and disfiguring skin conditions from Onchocerciasis (River Blindness).
8.7 million Nigerians are at risk of Trachoma where, if left untreated, the disease causes eyelids to turn inwards resulting in pain in the eyes and eventual blindness.
Other diseases such as Lymphatic Filariases commonly known as Elephantiasis transmitted through mosquitoes, can cause permanent disability through severe swelling of arms, legs and body parts. Approximately 88 million Nigerians are at risk of contracting the disease.
Nigeria has the highest burden of Schistosomiasis in Africa, a parasitic disease that penetrates the skin of people in the water which can cause cancer of the bladder, anaemia, liver dysfunction and more.
Nigeria also has one of the highest risk of Soil Transmitted Helminths which is caused by the ingestion of eggs from contaminated soil. Commonly this inflicts school-aged children from impoverished rural communities with a wide range of symptoms including diarrhoea, anaemia, and impairment of growth.
These diseases thrive in impoverished, tropical regions where there is poor sanitation, unsafe drinking water, numerous insects to spread disease and little access to health services and Government support.
WHAT YOUR GENEROUS SUPPORT CAN HELP FUND
Distributing essential preventive drug treatments to rural communities.
Improving access to safe water and hygiene practices to reduce transmission of disease.
Supporting the Government of Nigeria to run public awareness campaigns.