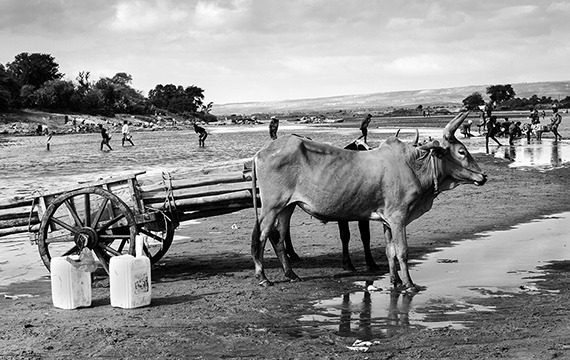 The island nation of Madagascar was recently hit by two major storms. Tropical storm Ana and Cyclone Batsirai hit with devastating impacts, worsening the already existing humanitarian food crisis.

The tropical storms brought heavy rainfall and strong winds. More than 120 people have died; with 30,123 households affected; 21,922 people displaced in 79 accommodation sites; and more than 20,000 small houses destroyed, damaged, or flooded. Already, more than 1.6 million people are in need of urgent assistance with tens of thousands experiencing critical food insecurity, according to the United Nations' World Food Programme. This number is unfortunately increasing following these storms.

cbm, in collaboration with partners and Organisations of People with Disabilities, have gathered information on the situation of people with disabilities in affected areas. Almost 400 were affected by both storms Ana and Batsirai. People with disabilities are more likely to be negatively impacted during times of crisis and disaster. They face complex barriers to accessing much-needed aid including food distribution points that are not accessible to people with physical impairments, as well as some humanitarian aid delivered in a way that is not suitable for people with intellectual, hearing or vision impairments.

cbm's country office in Madagascar is one of only two organisations operating in the country dedicated to providing support to people with disabilities and their families. We ensure that people with disabilities can access food, water, medication and other essentials. The psychosocial impacts of the successive cyclones on people with disabilities are important, as they are not always considered in crisis responses. We are also working on specific engagement options in the response to cyclones in Madagascar.

Your urgent gift today can help support people with disabilities to access the life-saving supplies they desperately need.