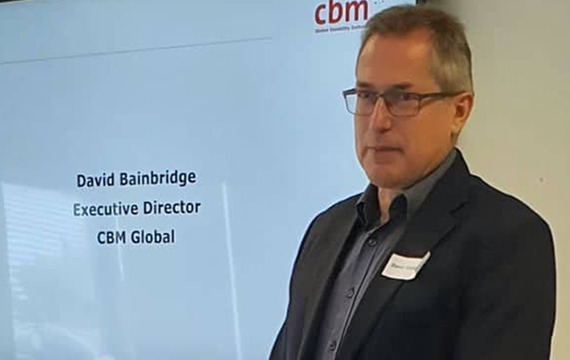 CBM Global's Executive Director, David Bainbridge, visited New Zealand in late July.
David has been a great servant leader, who has faithfully included the voice of CBM's partners and members of organisations with disabilities in shaping up the direction and values of CBM Global.
We honoured David's his leadership with the gift of a pounamu taonga.
While in New Zealand David met with staff and board members, inspiring us with stories of transformation and inclusion. He also led a supporters' meeting and lunch in Auckland, where we heard about CBM Global's work and plans, as well as providing more information about the crises faced by Kenya and Madagacsar, and the work CBM is doing in response.