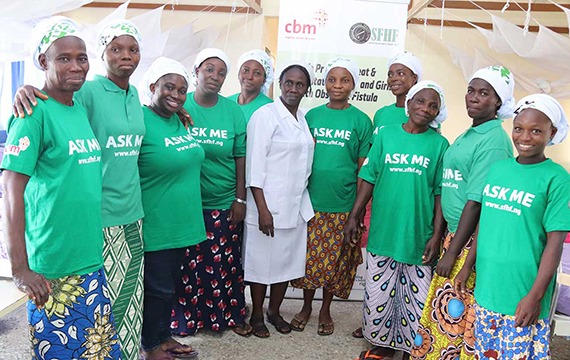 Nigeria has one of the lowest levels of maternal and newborn health in the world, according to the Nigeria Demographic and Health Survey.

It's estimated that 150,000 mothers are living with fistula in the country, and around 13,000 mothers develop fistula every year. The real figure may be much higher as mothers with obstetric fistula often do not seek help. The stigma around incontinence means that many mothers feel ashamed and isolate themselves from others, not realising that fistula is a medical condition that can be treated.

Thanks to the generous support from people like you, cbm is working with Survive Fistula Healthcare Foundation and ECWA Vesico Vaginal Fistula Centre to improve access to quality maternal and newborn health services in Central and North-Eastern Nigeria, including preventing and treating obstetric fistula.

By supporting cbm's fistula programme, you are helping to train mothers who have healed from fistula, to be community champions, to raise awareness about fistula – including the treatment available – and to tackle stigma and discrimination in their communities.

Your generous support is also helping to train health workers in Antenatal Care and Emergency Obstetric and Newborn Care, to improve maternal healthcare in Nigeria, and end the needless suffering of thousands of women living with obstetric fistula. Thank you for your loving kindness.
"…she forgets the anguish because of her joy…" – John 16:21