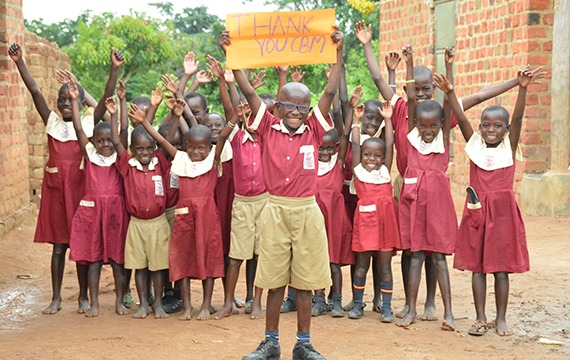 Fighting to end the cycle of poverty and disability: Thanks to generous supporters all over the world, CBM globally (including cbm New Zealand), supported projects in 29 countries in 2021, with 108 partner organisations, reaching over 5.3 million people.
Over 320,000 people supported with medical and rehabilitation services supported.
Over 1.4 million people received eye-related medical services.
Over 3 million people protected from Neglected Tropical Diseases.
Over 111,000 sight-restoring cataract surgeries carried out.
Over 27,000 people provided with community mental health services.
Over 54,800 people empowered through self-help groups, peer support groups, and organisations of people with disabilities.
Over 265,000 people supported with COVID-19 protection measures.
Over 20,000 people with disabilities supported to earn a living.
Over 95,000 people reached with disability-inclusive emergency relief.
Over 10,000 children with disabilities enabled to go to school.