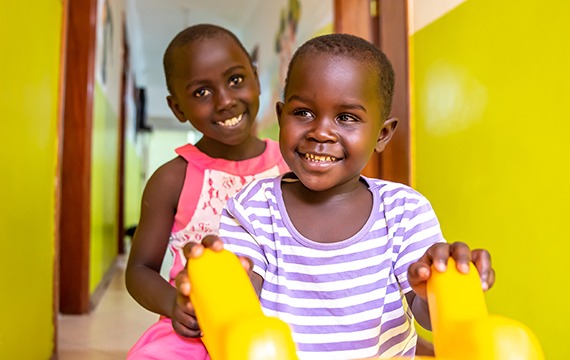 Thanks to generous cbm Child Sponsors Benjamin's whole family have benefitted from their faithful support!
Benjamin, our 2021 Representative child is doing so well with the treatment he is receiving for this bilateral cataracts.
While at the cbm-partnered Mengo Eye Hospital for Benjamin's sight-saving cataract surgery, his elder sister Patience, who has very low vision, was blessed to have her eyes checked and measured for glasses. She was so excited and happy to receive her very first pair of glasses.
 
Benjamin's mother, Gladys, who also has very low vision in one eye and blind in the other, had her eye pressure checked as she was feeling some pain and discomfort. She was given artificial tear drops to apply every day so that her eyes are kept lubricated.
This is all thanks to the generosity of cbm's Child Sponsors.