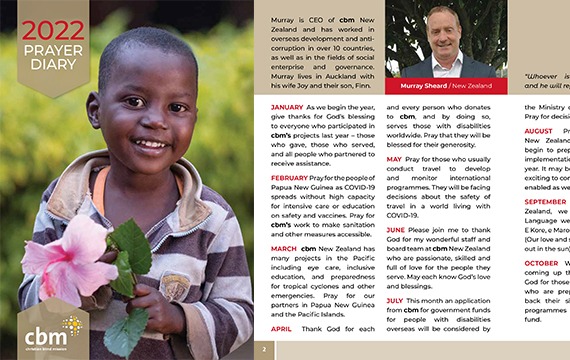 Pray with us daily to help support people living with disabilities and the cbm staff and workers who serve them.
We believe in the power of prayer to transform the lives of people with disability living in the poorest places on earth. Each day hundreds of people share a moment of prayer with us through following our Prayer Diary. Your faithful support is a vital encouragement to the cbm team and the support of our cause.
Download your 2022 Prayer Diary here.
If you would like us to send you a FREE printed copy of our 2022 Prayer Diary, simply call us on 0800 77 22 64 or 09 414 9405, or email enquiries@cbmnz.org.nz.